CCleaner is a well-known utility tool that helps optimize Windows Registry values, delete cookies, browser history & cache. The software can also delete temporary, unneeded, and potentially faulty files.
In addition to CCleaner, performs different tasks. The popular PC cleaning tool is becoming annoying. The constant nags and running status in the background are frustrating. Users are looking for programs like CCleaner. We searched the web and selected the five best CCleaner alternatives 2022 that can be used to clean unnecessary files and fix registry data.
1. Restoro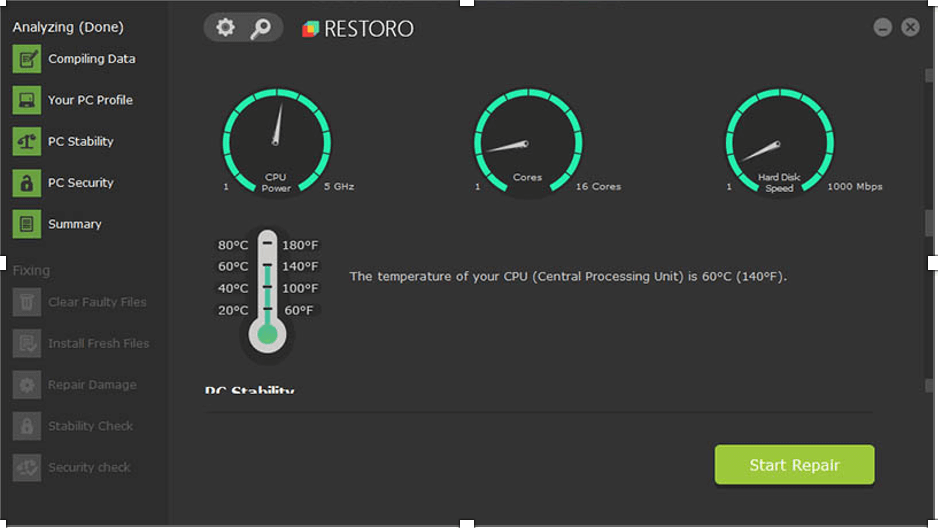 Restoro is a program like CCleaner, and this powerful tool helps securely & reliably repair a computer. It identifies malware threats, helps increase disk space & restores the PC performance. Moreover, Restoro helps repair corrupted Windows files.
Features of Restoro:
DLL files may be restored & replaced with Restoro.
It will prevent the computer from freezing & crashing.
Restoro includes tools for correcting viral damage, Windows reliability problems, & application stability problems.
It will install new and safe files.
It is capable of restoring the operating system.
The PC optimization utility also helps fix Windows registry errors. It restores top performance, detects real-time risks, and protects computers from viruses. A free trial of Restoro is available for download.
It provides three licensing variants:
One licence & 1 time repair for $29.95,
Unlimited usage and support for one year for $29.95,
Three licenses for one year with unlimited use for $39.95.
It offers free help & manual repair.
2. System Mechanic Ultimate Defense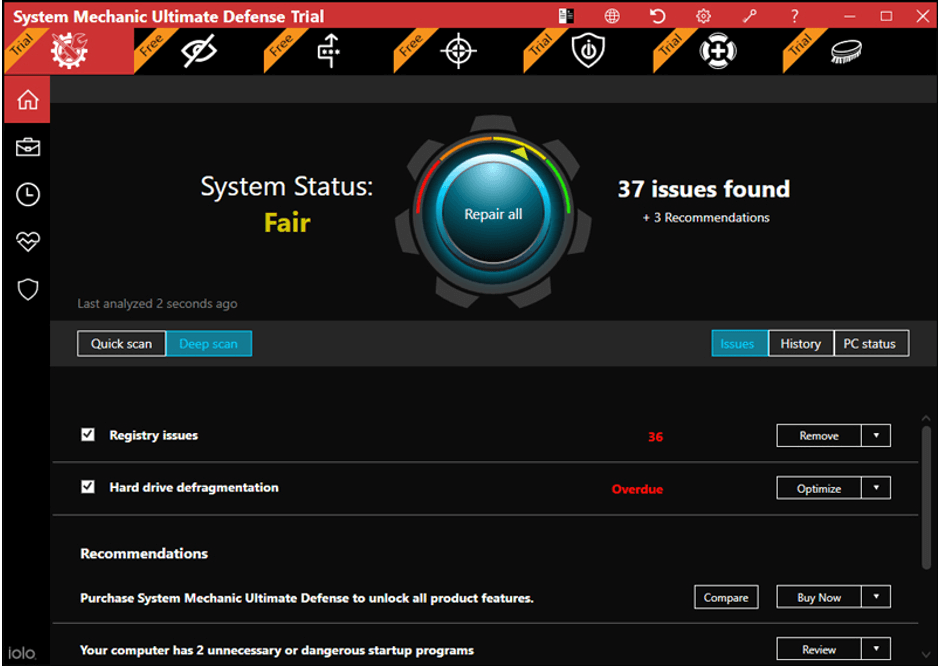 System Mechanic Ultimate Defense has all the characteristics that made CCleaner famous. The System Mechanic does everything from automatically detecting and fixing errors to seeing bloatware.
The application can also optimize the disk and provide more space to improve system performance. It even helps optimize concealed internet settings for a better surfing experience with fewer buffering, quicker downloads, and improved video quality. This makes it one of the best CCleaner alternatives.
Features of System Mechanic Ultimate Defense:
Complete System Optimization
Malware Elimination
Management of Passwords
Privacy Defense
Data Recovery
System Mechanic Ultimate Defense can clear over 50 various types of trash files & repair over 30000 multiple problems that can be slowing down your computer. You may relax knowing that this tool will help clean and fix your computer even when it is shut down. As a result, this program can be used as a CCleaner alternative.
The annual plan is $63.94.
3. Glary Utilities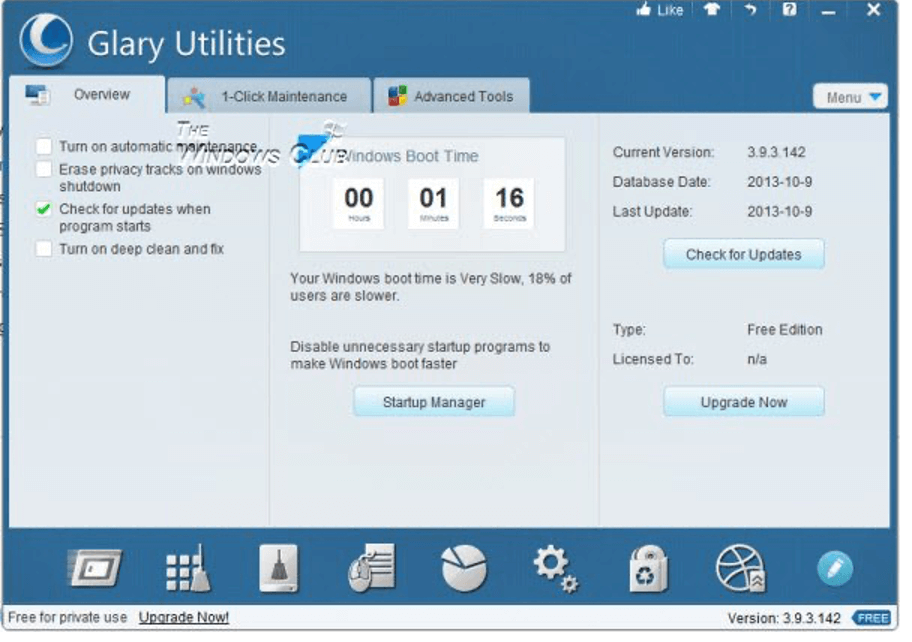 Glary Utilities is another excellent Windows registry cleaning tool. It's the finest tool like CCleaner. You can take a backup & restore drivers, and Windows registry, delete duplicate & empty files & directories and control the context menu. Also, you may use the application to delete unwanted applications.
Features of Glary Utilities:
Repairing the Windows registry
Backup and restoration of driver
Modifications to the system
Anti-malware
Check & defragment your hard drive.
Glary Utilities is appropriate for both personal & commercial customers who use tools like CCleaner. The basic version is sufficient for anyone who wishes to repair PC issues and improve performance. However, the Commercial edition is intended for corporate users that want sophisticated features such as privacy protection, periodic maintenance, & technical assistance.
Price: The free version of Glary Utilities includes basic functionality such as fixing PC issues and optimizing system performance.
Glary Utilities Pro is $39.95, & it includes sophisticated features such as deleting privacy traces on Windows logoff & shutdown, periodic web updates, maintenance, & free technical assistance. A fully working trial edition is also available, allowing you to try the tool for a minimum of 30 days.
4. CleanMaster
CleanMaster has many functions for optimizing the system & removing confidential data. The program is capable of updating drivers & recovering deleted files. Furthermore, the program may destroy sensitive files from the computer.
Features of CleanMaster:
Clean trash files automatically
Driver upgrade
Shredder for documents
Delete your browser's history
Recover deleted files
CleanMaster indeed is not inexpensive, but it's worth the money because it includes various capabilities to optimize PC & clean personal history & secret information. It is aimed toward corporate customers and priced accordingly.
The price of a Clean Master costs $29.90 per year. It includes trash cleaning, privacy clean, PC boost, file recovery, auto-clean, driver booster, file shredder, & browser cleaner. There is also no trial option available. You may get a free edition with restricted functionality, such as trash file cleanup & PC booster.
5. MyClean PC
MyCleanPC is extremely simple to install & use. It will also run a thorough system diagnostic to find problems with your computer for free.
It can do rapid and thorough scans, which may help you find problems with your computer, improve its internet performance, & prevent system failures. Its sophisticated scanning engine detects and eliminates all errors as rapidly as possible. It is among the most acceptable alternative to CCleaner.
Features of MyClean PC:
Free Diagnostic Examination.
Problems with the Clean Registry.
Avoid System Crashes and Freezes.
Control the System Startup Process.
Plan Automated System Checks.
Verdict: Whenever CCleaner alternative 2022 is mentioned, MyCleanPC is, without any doubt, one of the finest. It is incredibly user-friendly and functionally, and usability-efficient. We suggest this if you wish to boost your machine's performance significantly.
The complete edition costs $19.99 and comes with a free PC diagnostic.
Conclusion:
In this blog, we have discussed the top 5 CCleaner alternatives. These best CCleaner alternatives have all the features that CCleaner has. These five alternatives have been proved worthy by many users. Also, they help keep the PC clean and repair Windows-related issues. Give these CCleaner alternative 2022 a try, and let us know which you like using.
Read More: Things to Consider in Mobile Remote Software.