The Oculus Quest 2 allows players to enjoy an unofficial virtual reality (VR) version of Minecraft, the game that has captured people with its combination of creation and adventure. This tutorial will show you how to get Minecraft running on Oculus Quest 2.
Minecraft with Oculus Quest 2: An Overview
Meta's Oculus Quest 2 is a freestanding virtual reality (VR) headset with a wireless experience. When paired with the infinitely customizable Minecraft, the result is a sensation of immersion unlike any other.
Is Minecraft on the Oculus Quest 2 a possibility?
Unfortunately, Mojang Studios' enormously famous sandbox video game Minecraft is not yet available as a native application for the Oculus Quest 2. Although Minecraft has been ported to many other systems, including several VR headsets, the Oculus Quest 2 is not among those that offer a dedicated version of the game.
With its simple, blocky visuals and vast, explorable environment, Minecraft has become an unprecedented success in the game industry. It's available on personal computers, game consoles, smartphones, and virtual reality headsets like the Oculus Rift.
Unfortunately, you can't just go ahead and download and play Minecraft on your Oculus Quest 2 via the usual channels, like the Oculus Store, since there isn't a native version of the game accessible for this particular device.
Due to the game's widespread appeal and the immersive potential of VR, Oculus Quest 2 owners have been clamoring for its official release. Oculus Quest 2's virtual reality features combined with Minecraft's open-ended gameplay may result in something really special.
Many Minecraft players also own an Oculus Quest 2, and they are all waiting impatiently for an official release that will allow them to use both devices together.
Requirements To Know
Make sure you have the following before entering the Minecraft virtual world:
Charged and ready to go, the Oculus Quest 2 virtual reality headset.
A virtual reality (VR)-ready PC is one that meets the minimum requirements for operating VR software.
Hookup Cord to link your PC to the Oculus Quest 2.
Installed on your PC is Minecraft for Windows.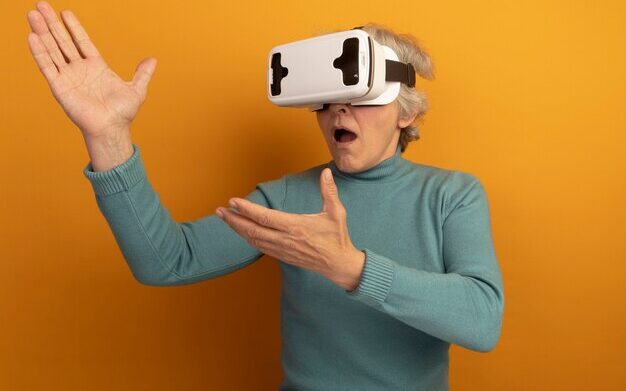 Using Oculus Quest 2 for Minecraft: Bedrock Edition and Java Edition
Bedrock and Java are the two primary Minecraft editions. Here's how to use Oculus Quest 2 for any game:
Bedrock Version
Link your Oculus Quest 2 headset to your computer through the included cord.
Launch the Bedrock edition of Minecraft.
Navigate to the game's options menu and toggle VR mode on.
You can tweak the VR experience to your liking by adjusting the parameters.
Java Version
Just as with the Bedrock edition, you'll need to utilize the connection cable to connect your Oculus Quest 2.
Bring up Minecraft in its Java form.
Switch the game to VR mode.
Modify the Virtual Reality experience to your liking by changing the available options.
Playing Minecraft on the Oculus Quest 2 Wirelessly
Oculus provides two primary wireless alternatives for users:
In the Oculus desktop software, go to Devices > Add Headset > Quest 2.
Choose Air Link and press the Next button.
To finish the installation, just stick to the on-screen prompts.
Virtual Desktop
Just use Virtual Desktop as you normally would on a PC to play VR material on Quest.
You'll want to have your PC and Oculus Quest 2 connected to the same wireless network.
Making a Shortcut in Virtual Reality for Minecraft
Make sure you have Minecraft for Windows loaded.
Create a shortcut that will instantly start the game in virtual reality by following the provided instructions.
Just double-click the shortcut to start Minecraft in virtual reality.
How can I capture or broadcast my virtual reality Minecraft experience?
It's wonderful to share your virtual reality experiences with others, and recording or broadcasting Minecraft VR gaming is a great way to do it. Here's a comprehensive tutorial on how to capture and share your Minecraft VR experiences with the world:
Using the In-Built Game Capture Functions
Some virtual reality systems include in-built recording tools that let you capture your gameplay without leaving the system.
Oculus:
Put your right thumb on the Oculus button on your controller.
Make the choice to share.
Select either "Record Video" or "Start Livestream" to begin.
Using Third-Party Programs
You may go more granular and flexible with your recording and broadcasting setup by using third-party software like OBS (Open Broadcaster Software).
Download OBS, which is cross-platform and free for use on PC, Mac, and Linux.
To add 'Game Capture' to your sources, just click the plus sign.
Set your desired resolution, frame rate, and other preferences.
To get going, choose "Start Recording" or "Start Streaming."
Broadcasting Live Content Online
Connecting OBS to your chosen streaming service is a must for broadcasting your games.
Config of Twitch
To get your stream key, go to your Twitch account's dashboard.
OBS Stream Key Input: To add your stream key to OBS, choose 'Settings' > 'Stream'.
Now Playing: In OBS, choose the "Start Streaming" button.
YouTube Setup
Access Stream Key Go to the Studio section of your YouTube account.
OBS Stream Key Input: It's the same for OBS as it is for Twitch; just input the key.
Now Playing: In OBS, choose the "Start Streaming" button.
Recording with VR-ready PC
You may utilize the same methods for recording and broadcasting PC games if you're playing Minecraft VR on a VR-ready PC.
Essential Quality Factors
Adjust the settings so that they are appropriate for your computer.
The game's audio and your microphone's settings should both be double-checked.
Streaming requires a consistent internet connection.
Conclusion
Playing Minecraft on Oculus Quest 2 is more than simply a fun pastime; it's a gateway to a new dimension of imagination and discovery. Oculus Quest 2 gives players of all skill levels and VR experience levels a fresh take on the popular sandbox game Minecraft.
Everything comes alive in a manner that is both fascinating and engrossing, from the sophisticated construction mechanics to the gorgeous vistas. Offering both a wired and Wi-Fi experience, as well as a Bedrock and Java alternative, allows for maximum accessibility.
Just don your Oculus Quest 2, connect to the Minecraft server, and watch as your imagination soars into the third dimension. The bricks are ready, and all it takes to begin your journey is a pair of headphones.