Tackling a litany of daily business activities is difficult – but even more so if you lack the appropriate device(s) to accomplish these tasks. In an increasingly mobile world, all too many employees and entrepreneurs have to cope with insufficient work equipment in order to achieve their day-to-day goals and responsibilities.
Fortunately, mobile technology now encompasses virtually every potential task that business use requires. Particularly in regard to handsets and smartphones, Android devices offer the most versatility and customization possible. But which Android handsets this year are ideal for business use?
Keep reading to find out which Android phones are most optimal for day-to-day business use.
OnePlus 8 Pro
OnePlus is a relatively new manufacturer of Android handsets, but its first true flagship phone – the 8 Pro – is a solid choice for business owners and employees alike.
Arguably one of the fastest flagship Android handsets on the market, the OnePlus 8 Pro has benchmarks that surpass the Samsung Galaxy S20 and Huawei P40 Pro. The verdict: users can run more programs and get more work done faster.
Offering wireless charging, business users will be pleased with the ability to charge the 8 Pro from anywhere and with no strings attached.
Starting at £799, the OnePlus 8 Pro is a top contender for any business professional seeking a quality Android handset.
TCL 10 L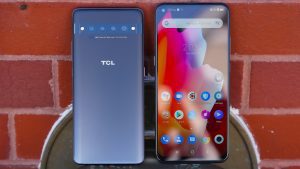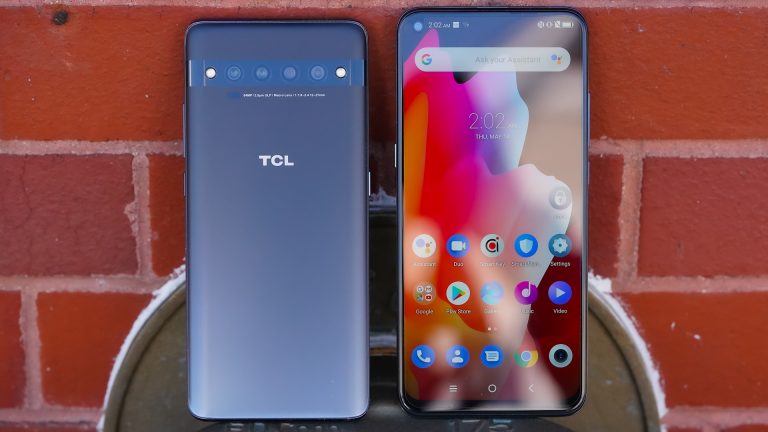 Developed by an international Android phone manufacturer, the TCL 10 L features all of the benefits that Android users and business professionals demand.
Offering a massive 6.5-inch FHD display, the 10 L makes reading and even compiling documents quick and easy. The Super Bluetooth functionality allows for crystal clear calls via wireless headsets when on-the-go.
Offering premium HDR detail in video capture and a 38-megapixel camera, business pros in need of multimedia functionality will not be disappointed.
You wouldn't know that this Android device is a budget-level entry: at £199, this makes the perfect business handset for mass distribution.
Samsung Galaxy S20
Arguably the most recognized flagship device currently on the market, Samsung's Galaxy S20 is a true powerhouse – and perfect for business use.
Starting at £799 for the 4G variant, the Galaxy S20 is a prime competitor against the iPhone. Offering a 120Hz display, high-def video (8K), and 5G functionality for the higher-end models, both aesthetics and functionality are beautifully balanced.
Its lightweight, slender design makes it easy to store in your pocket, tote, or briefcase. The handset is encased in Gorilla Glass, providing an extra layer of protection that ensures even risky business environments won't compromise the phone's functions.
BlackBerry Key2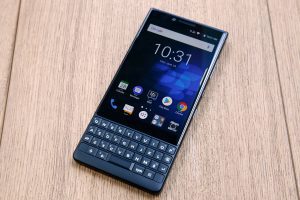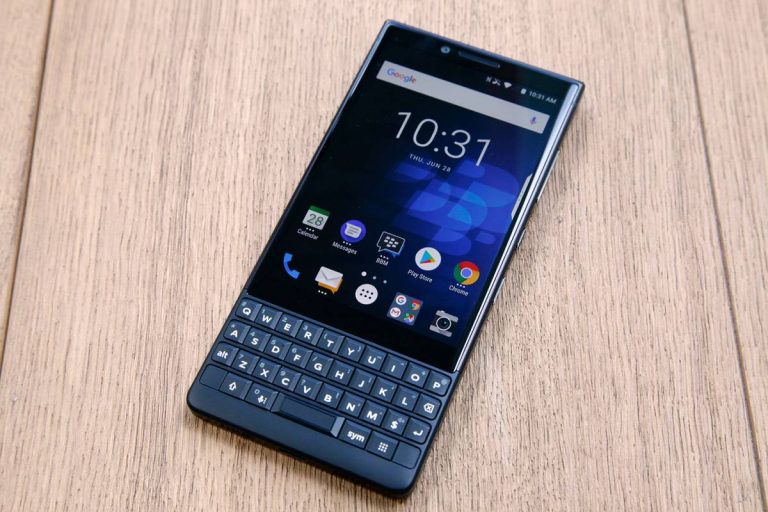 Long known as the epitome of business handset use, BlackBerry's re-emergence into the smartphone game has produced several Android devices capable of competing with the field.
The current flagship device for the BlackBerry line – the Key2 – offers lightning-fast function when compared to its predecessors. Starting at £579, the Key2 features an immense battery capacity: the average user can easily go 5-7 days in between charges. However, and for the intense business professional, it offers a reprieve from needing to charge the handset once or more daily.
This BlackBerry's physical keyboard is a major draw for business professionals, coupled with its secure data and communications software. While a new BlackBerry flagship device will release in 2021, the Key2 remains a solid choice for business use.
Most phones can provide basic business functionality, but these four contenders offer a variety of major benefits in day-to-day business use that can't be beaten. Whether it is battery life, display quality, multimedia capability, or overall functionality, consider one or more of these handsets for your business purposes.