Applications have changed the way we perceive tasks or jobs. Jobs have become uncomplicated. Students are now finding schoolwork enjoyable and engaging. People in various occupations can multitask comfortably. Tracking our progress is now easy-peasy.
There are various apps you ought to have for betterment. They include;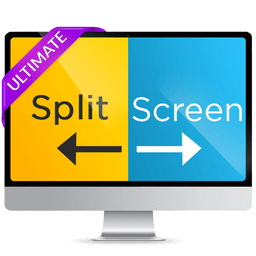 Split Screen Ultimate is an application that splits, resizes, and restores windows. The app provides more than ten ways to split-screen. It also supports three parts split, hence possible for you to juggle several tasks at once.
It has well-organized features that are easily comprehensible. The design is breathtaking and vibrant.
The dual monitor support allows you to use two monitors. Something interesting about the app is that it supports direct resizing of windows to the next screen.
Split Screen Ultimate allows you to compare and view documents at different angles. It facilitates both vertical and horizontal split options. The app offers multi-lingual support and is currently supporting French and German.
Split Screen Ultimate has a lot to offer. It is a great productivity app that is easy to use.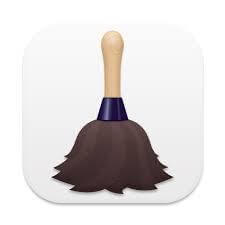 Hazel 5 is an organizing application. It naturally organizes folders and files depending on your set rules. This saves on time as you do not have to do it manually.
The app sorts and organizes files based on names, dates, types, et cetera, et cetera. It can rename files and put them in subfolders. Depending on your preference, you can allow Hazel 5 to tag and even upload files. The app also cleans up folders and deletes applications you no longer require.
The app has a great pattern matching feature that enables you to create workflows. In response, efficiency in processing your files is improved.
Hazel 5 ensures you do not have a crowded desktop. It provides a serene working environment hence boosting productivity.
Bear is a writing application. The app provides a platform to jot down your ideas, short notes, and even essays. Moreover, it allows you to beautify your writings.
Bear has multiple features that give life to your writings. These features include; advanced markup editor, rich previews, in-line support for images, different themes, and others. 
The application provides regular updates to keep your writing current. It also allows you to create to-dos to keep you on track. 
There is no need to worry about security. The app secures your writings by allowing you to encrypt notes and lock the app. In short, Bear got you covered in terms of writing.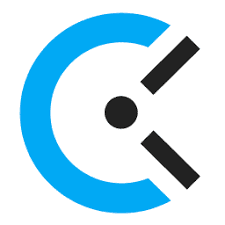 Clockify is a time tracker application. It can track time spent on various mac applications and websites. Afterward, it runs reports and reviews timesheets. The app also avails this data to you if you need to create time entries.
It can automatically stop tracking time and even delete inactive time. The advanced features of Auto stop and Idle detection make it possible. In case you forget to time track, the app sends you notifications.
Clockify is the best as it provides you with a visual of activities and time spent. It does this through the use of charts. You can also see the time your team spent on various activities and what they have done.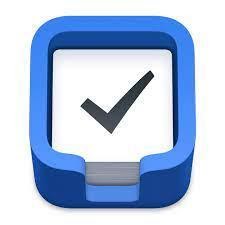 Things 3 is an application that aids in organizing, managing, and planning your day. It keeps you on your toes and in charge of your day, therefore, increasing your productivity. 
It does these by using reminders, repeaters, calendars, tags, and other exciting features. Reminders help you recall activities. Repeaters enable you to set day-to-day activities.
The calendar feature enables you to view events, which tremendously aids in planning. Tags help in the distinction of activities. Things 3 facilitates quick entry and location of to-dos. Another great feature is the ability to mail things you want to do to the app.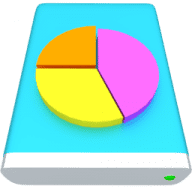 More Disk Space is an application that aids in increasing your disk space with just two clicks. It achieves this by detecting useless files that are taking up space and allows you to delete them. It does not matter if there are many junk files. The application can clean gigabytes of junk files.
More Disk Space is a brilliant application. It allows you to schedule how much junk you can tolerate. The app will then frequently check on the level of junk files. Once the junk files reach the limit, the app will send you notifications.
More Disk space provides precise information on how much space you have freed. Its accountability is just on another level.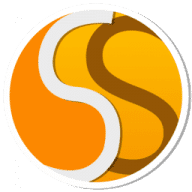 It is an application that enables you to create keyboard shortcuts to commonly used apps, websites, files, and folders. 
The app accelerates your speed when opening tabs, hence saving time. All you have to do is have a keyboard and Super Shortcuts. Add your best files, folders, and apps to create shortcuts, and boom. 
Super Shortcuts is a great productivity app, plus who does not love using keyboards? They are fast and enjoyable to use. The app supports family sharing.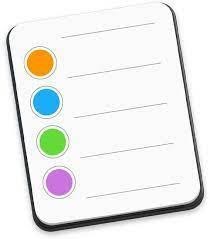 As the name suggests, this is a reminder app. It allows you to add to-dos and take notes of things you want to do. The app also enables the creation of subtasks where you are dealing with large projects.
You can add dates, URLs, images, and time to your to-dos or projects. If you don't feel like typing to-dos, you can ask Siri. The app reminds you when you arrive or leave a selected location and when you message a person.
Once you complete the remainders, you can mark them as complete or delete them. If you do not want remainders hanging around, the app allows you to hide them.
The application has a lot of features that make usage exciting. It also has a friendly user interface.
Conclusion
These applications bring out the best version of us. We can complete tasks, track our progress and save on time. Through the use of applications, individuals and organizations are attaining maximum productivity.