PayPal is one of the most popular and trusted online platforms for money transfers. It lets users receive and send payments anywhere around the globe to other PayPal users. The platform offers effective security measures to prevent fraud and scams. The platform hosts two main types of users – Individual Account (which only allows users to make payments) and Business Account (which allows users to receive and make payments).
However, as this is a pan-global platform, it is inevitable to come across deceptive users. There could be a number of reasons why you would want to block another user from making or receiving payments through your PayPal account. There are different ways to go about it, depending on the type of PayPal account you have.
Ways to Block someone on PayPal
At present, PayPal does not have a feature that lets users directly block another user from making or receiving payments from their account. Officially too there is no clear option to prevent someone from making transactions to your account. In such a situation, you could choose to ignore the particular user. If despite this the user continues to make transactions and transfer requests from the particular user, you can choose to contact PayPal customer care with their toll-free number on 1800-419-9833.
However, if you have a PayPal Business account, then there are ways to block someone from either making or receiving payments.
Block User from Making Payments to your PayPal Business Account
In case you are in a situation where a user is sending you a payment that you do not want to your PayPal Business account then you can choose to block the user. In essence, you can restrict the upper limit of payments received from specific senders, and even add special instructions for the particular user.
Here's how to do it:
STEPS
1. Log in to your PayPal Business Account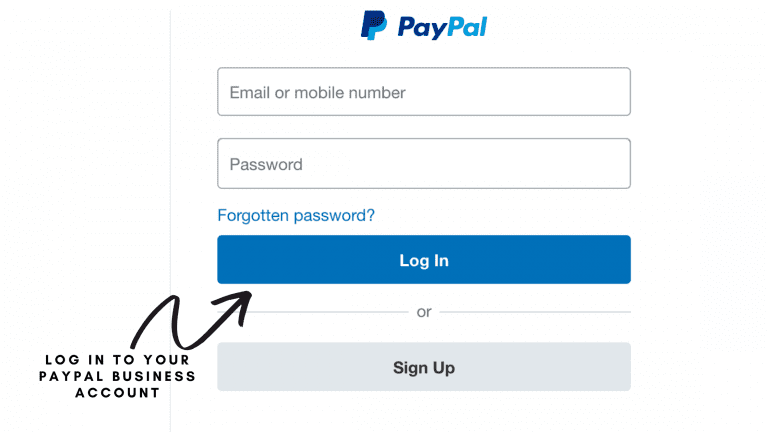 2. Click on "Settings", then select the "Selling Tools" option
3. Check the "Getting Paid and Managing My Risks" button and click on "Update" under before choosing to "Block Payments"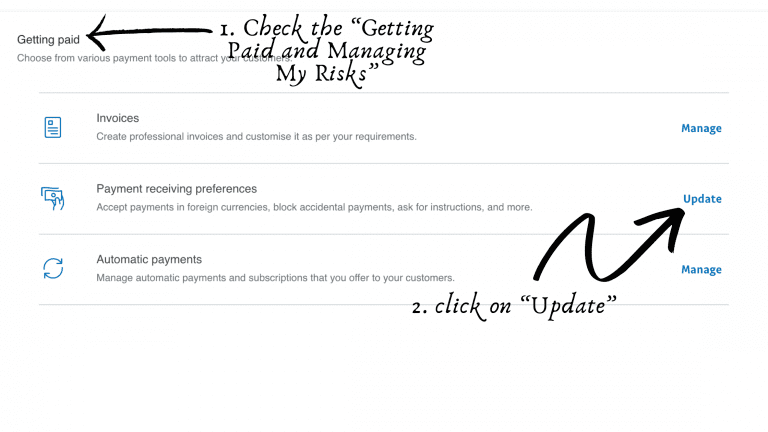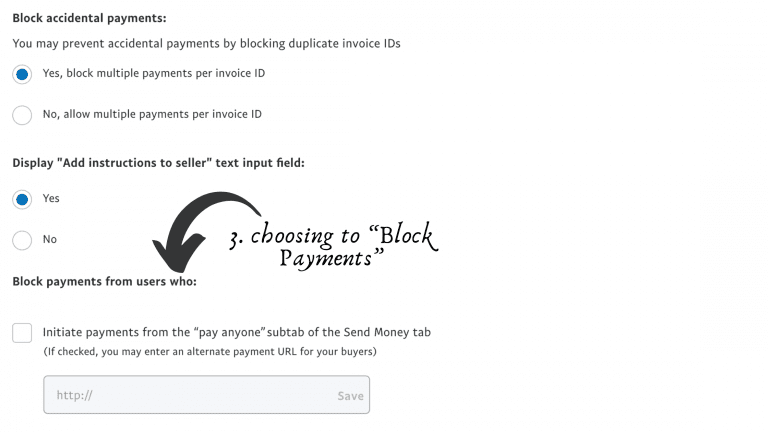 The next page will provide you with multiple options. Here, you can choose to change settings for the currency in which you are receiving the payments. Click on the "Allow payments sent to me in a currency I do not hold" option. In case you have replicated invoices for payments, you can choose the "Block accidental payments" option which allows you to cancel payments on duplicated invoices.
In case the payment was processed using the "pay anyone" option then you can block these payments using the "Block payments from users who" option.
Block users from Requesting Payments from your PayPal Business Account
If you own a website and wish to decline payments from users, then you can simply choose to disable the PayPal widget from your website. This is an effective way to block someone from requesting payments from your PayPal Business account.
Conclusion
It is highly advised to use PayPal to receive or send money to other users who are known to you. This is a simple yet effective way to prevent unknown contacts from spamming.