A business consists of many people and departments. There are people who oversee marketing. There are people who oversee finances. There are people who oversee production. But one of the most important departments in any company is human resources. The human resources department manages the recruiting, hiring, onboarding, training, and firing of new employees. Having good employees is crucial for a business, and a lot of that responsibility lies in the HR department's hands. The HR department has a myriad of tasks they do on a daily basis, so it's useful to have certain tools to make their lives a little bit easier. Whether it's recruiting new employees or managing payroll, here are 5 essential tech tools to improve your human resources department:
1. Recruiting Software
Finding suitable candidates for a job can definitely be challenging, and so it is definitely convenient for your HR department to use recruiting software. Instead of having to write up and post job listings by hand, recruiting software will automate the process. Just think about how much more time can then be spent on actually reviewing candidates. This software is especially useful if your department is working from home and you need to post job listings online.
2. Organization System
The HR department houses a lot of information, including schedules, employee information, and attendance records, so it's crucial to have an organization system. You want important information to be kept organized and confidential at all times. There are a few different solutions to this, like with a human resources information system. HRIS systems will improve your business's efficiency by providing you with payroll software, scheduling software, and more. Using a system to help with data and information organization means more time to focus on other tasks.
3. Performance Evaluations
While the HR department handles everything to do with hiring and training new employees, they also deal with firing employees. This is exactly why a useful tech tool to have is performance evaluation. The HR department should be able to easily track and record how employees are performing. Being able to evaluate employees is important in providing feedback that is helpful for both the employer and employee and will ultimately save the company time and money.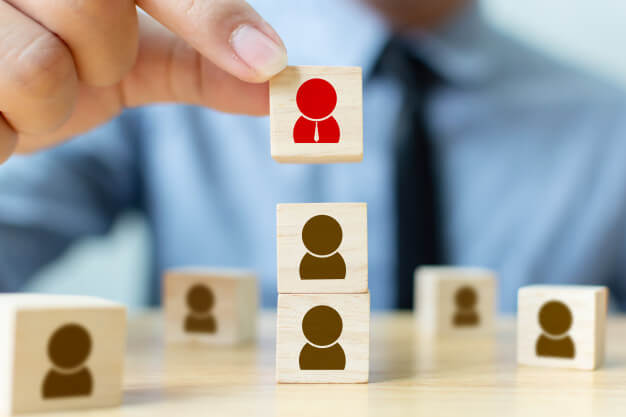 4. Employee Feedback
It's just as important for you to evaluate an employee's performance as it is for them to be able to input feedback. Working requires mutual communication from both the employer and the employee! If employees of the company are unhappy with something, they should be able to voice their opinions. This can be as simple as sending out a survey asking employees about their experiences in the office.
5. Employee Benefits Management
Another aspect of the HR department is managing benefits, such as vacation, paid time off, retirement plans, and health insurance. It's important to stay on top of this and be organized, so it is definitely helpful to use an employee benefits management tool. This tool will help by keeping track of benefits for you, rather than you having to record everything by hand. It will store all the information so you can easily access it at a later time.
The HR department is undeniably one of the most important in any business. They handle all the hiring of new employees who are eventually going to contribute to the success of the business. So, you want the HR department to have useful tech tools that make their lives a little bit easier. In today's digital world, there are services out there for just about any office need. Don't make things more complicated for yourself- use these tools to improve the efficiency of your HR department.