Wedding venues, photographers, florists, hairdressers, and many other professionals working in the wedding industry found themselves out of jobs in 2020 following lockdowns due to the global pandemic. Many professionals chose alternative methods of earning their income, and others could not repurpose their assets and skills. Unless the wedding industry is completely rebuilt, there are few options for these professionals; these are a few: 
Wedding Planners To Podcasters
Professional wedding planners can share their expertise online on audio streaming platforms (Spotify, SoundCloud). Starting a podcast is easy with socialgreg, whereby anyone can grow a podcast following to share with expertise on a subject (wedding planning in this case). Podcasters share their tips and insights with the world. Monetizing these podcast channels turns podcasting into a lucrative endeavor. There aren't many wedding planning podcasts, so starting one would create the opportunity to be a leader in the niche market. The simplicity of podcast production is in the fact that all you need is a high-quality microphone and very little editing skills if any at all. 
YouTube Tutorials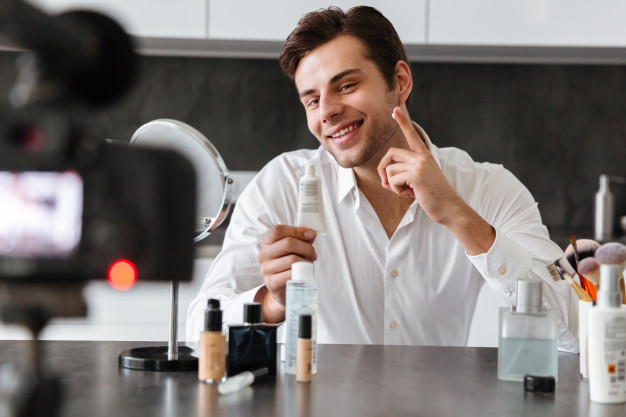 Any professional can easily create a YouTube channel with tutorials and other videos related to their profession. Within the wedding industry, this is especially applicable to bakers, florists, and hairdressers – anyone that works with their hands. People watch billions of hours of How-To videos on YouTube yearly. Team up with a videographer, or learn how to edit your own videos. Either way, YouTube videos can be very profitable and are worth a try. If you're not sure you will be able to do it, there are other ways to get on Youtube without having a channel yourself. Many well-established channels host professionals and experts for their insights. Most notably, American Austrian Celebrity Chef Wolfgang Puck is often seen as a guest on cooking channels. A benefit of going on these shows as a guest is developing your brand image and marketing your services for the future.
Selling Your Artform
If you produce a product, such as floral arrangements or photographs, you may want to consider selling your product on social media platforms. Most of these platforms are relatively cheap to advertise on and can attract many customers. Instagram is full of cupcake shops run by former housewives. With expert skills, you are able to create better products and thus can charge a slightly higher price for your products. Be sure to use multiple social media platforms to advertise your services. This will enable you to reach a larger number of potential customers. 
Feed The Masses From Afar
Caterers will find that their skills in cooking massive amounts of food are not easily applicable in the restaurant industry. In any case, restaurants are closed (or open with a decreased capacity). The solution? Start a subscription meal delivery service. Consumers pay a subscription for a fixed number of meals to be delivered to the address of their choice. Your role as a caterer is to provide the meals, packed for delivery.  By adding a little packaging and delivery to your already honed skills in feeding the masses, you may be able to cater to the needs of a different market. The only difference will be the method in which the food is served and a different approach to management. With more people ordering their food online than ever before, it would be a good idea to have a website for your service, and to market your services on various social media apps. Another slightly different option is to create meal kits. This may require rethinking your recipes and the logistics of delivery, but worth a try. 
Dressmakers Need Not Worry
Although wedding ceremonies are difficult to have during the lockdown, people all over the world are still getting married. Many are having their weddings on online services such as Zoom or even Facebook. Inevitably, an online wedding still needs a dress. Thus, dressmakers aren't the most vulnerable professionals in the industry. However, it is advisable to have a more online presence and better online marketing. As users (and potential customers) are stuck at home, their shopping will mainly be done online. Also, consider having the option to do house calls for dress fitting, dress rehearsals, etc. Keep in mind that going to the customer (as opposed to them coming to you) requires more time management. Give yourself extra time to avoid frustrating the brides-to-be, or consider hiring an assistant to manage your time for you. 
With a little creative thinking, experts from the wedding industry can market and utilize their skills in other areas of the market. In order to persevere during these tough times, professionals need to acquire new skills to adapt better to their new roles. Through determination, hard work, and a little imagination, veterans of the wedding industry can reinvent themselves. Things may seem bleak at the moment, but rest knowing that there is a light at the end of the road.