Laptops are great for a whole host of reasons. For instance, they allow you to talk and communicate with different people across different parts of the world. Within seconds, you could communicate verbally (through skype, zoom, Microsoft teams, facetime, etc.) or through written expression (e.g., email and messages) with another person who may be located on the other side of the world. So, laptops and the internet have made the world and the many countries within it closer. Continue to read on to learn about some of how you can take care of your laptop.
Use professional IT services
If you own a laptop, it is presumed that you want to do everything within your power to take care of it and make sure that it stays in its peak condition. After all, you likely spent a great deal of money purchasing the laptop, so it is not surprising if you want to make the most out of your purchase and the many benefits of laptops.
One of the best ways to take care of your laptop is by using professional IT support services provided by Capstone IT. Since they are professionals within their field (i.e., they are experts in all things related to computers and laptops), they will know how best to maintain, support, and protect your laptop. As the saying goes, prevention, or in this case, protection, is better than a cure. There is a whole range of things that can go wrong when using and dealing with laptops. For instance, some common laptop problems include malware, programs running slowly, overheating, and the battery dying quickly.
Ensure proper ventilation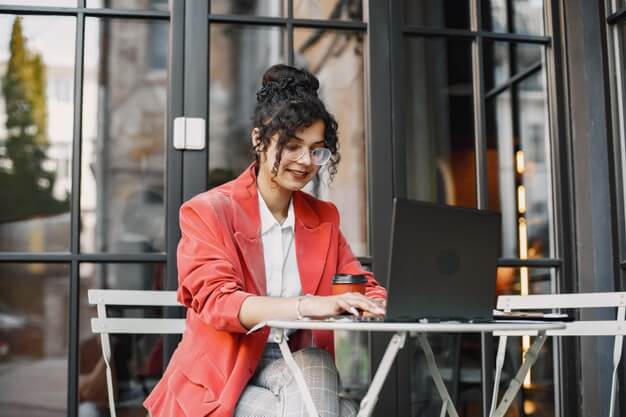 If you want to take care of your laptop best, it is important to make sure that it does not overheat too much as this can be bad for the computer. So, it is important to avoid placing the laptop on a blanket or pillow (usually done to protect oneself from the heat). This actually worsens the problem by preventing sufficient ventilation. Instead, try taking a break and letting the laptop rest.
Use a good quality laptop bag
Another great laptop care tip is to use a protective case or bag when transporting the laptop from one place to another. Doing so can help reduce the likelihood of accidentally damaging or scratching the laptop during the process of transportation. As the saying goes, it is better to be safe than sorry. So, make sure that you always bring a laptop case or bag with you when moving the laptop around. Importantly also, make sure that the laptop bag is of good quality (e.g., good quality material, durable, soft, and cushiony). A good-quality laptop bag will protect the laptop a lot more than a low-quality one.
These tips should allow you to take better care of your laptop and ensure that it lasts well into its lifecycle. A laptop can be a vital and expensive piece of equipment, so to protect your investment, it's in your best interest to treat it with care and protect it from some common digital and physical risks.