For years there seemed to be a huge chasm between console players and PC players. A lot of console players may have had their reservations about mouse and keyboard gaming, and PC players saw console gaming as limiting. And they'd be right. PC gaming allows for more space, and games on the PC are just as immersive as console games nowadays. This is why more console players are considering the option. If you were thinking of making the switch from console to PC gaming, here are a few things you need to know.
It Doesn't Have to Be Expensive
Know that you don't have to go all out if you want to get a PC for gaming. You can get a very respectable setup for under $500. Yes, it's true that if you want something high-end, you might have to spend in the thousands, but there are tons of great starter machines that will allow you to enjoy most games. You don't need to go for the best here; game developers are aware of the limitations some people have and make their games accessible to as many people as possible. You might not be able to play games on full settings, but they will still look great. Also, you have no idea if you actually like PC gaming enough. So, we would suggest you get a nice all-purpose laptop that you can use for both gaming and work. Some great affordable options we would recommend include the Acer Aspire 5 and the Dell Inspiron 15.
Invest in Accessories
One of the reasons why so many console players stay away from PC games is because of the uncomfortable setup. If you want to make things as comfortable and pleasant for you, you have to look for accessories that will improve the experience. One accessory you absolutely have to get is a paracord cable mouse. Cabled mouses are usually recommended for gaming since they're more reliable. Paracord cables like those found at MouseOne will make them easier to manoeuvre. They're lightweight and won't get in your way or get tangled up. It's small additions like this that will bring some of that console to feel your love.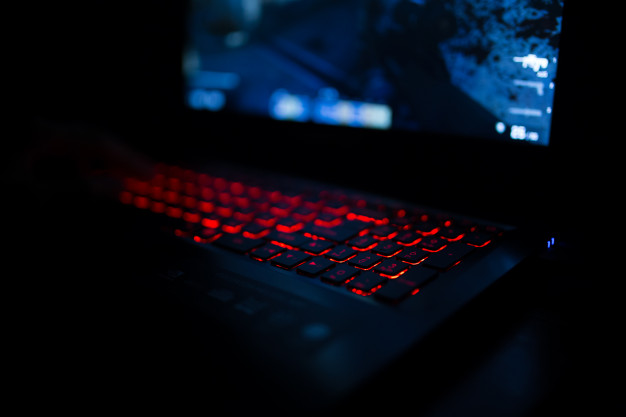 The Learning Curve
Know that the learning curve can be pretty steep when it comes to PC gaming. Making the transition from a controller pad to WASD can be tough for some people. However, if you are a pretty good gamer, this transition shouldn't be as hard. All it takes is a little practice and finding a few games that you love enough so you can get some hours in.
It Can Get Competitive
You'll also find out that online gamers are a whole different breed. They tend to take gaming more seriously and are much more invested. This means that matchmaking will be very important when getting started.
As you can see, there are plenty of things you need to take into consideration when switching from console to PC gaming. Make sure that you keep them in mind and take baby steps at first.
Read More: Top 8 Cross-Platform Multiplayer Mobile Games.