So, you've finally decided to outsource your digital requirements to a professional cloud services provider – great choice, you've made the right move. However, before shifting fully to cloud-based IT and entrusting your firm's precious data resources to a third-party company, there are some sensible precautionary steps you should take to ensure everything goes as smoothly as possible.
Devise a migration plan
Just like so many other aspects of life, if you're looking to move your firm's IT to the cloud, it's essential you first devise a plan to account for any eventuality and, hopefully, avoid any potential pitfalls. Below are some key components and tasks for a trouble-free migration:
Ensure you consult all stakeholders:
No matter how tightly you run your firm, it's quite likely separate departments (or even individuals) have their own way of doing things. To mitigate the risk of complications further down the line, you must consult all parties and build a coherent methodology in your company across all teams and departments. One of the greatest benefits of cloud services is the concept of collaborative working – of everyone having access to the same file repository – so, if you haven't already, now is the time to agree on company-wide working practices to minimize the risks of duplicate or lost data.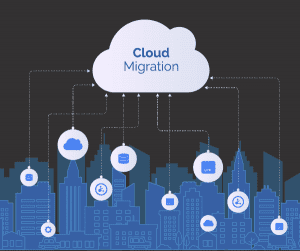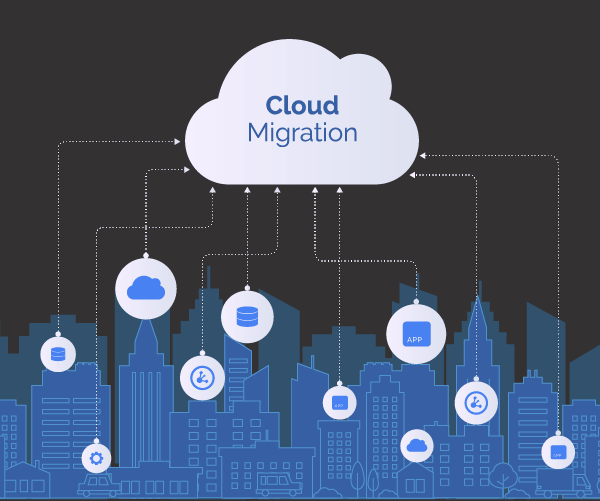 Check what cloud services are already in use in your company:
It's highly probable you and your staff are already using some form of cloud service in your day-to-day operations. Whether that be with productivity apps like Google Workspace or remote storage like Dropbox or even file transfer services like WeTransfer, you should work out what services you'll want to continue once you've moved to a cloud company. This will also let the provider devise a system that works best for you.
Decide exactly what you want your new cloud service to do:
There's little point approaching a professional cloud provider until you have at least an idea of what tasks and services you want your IT to perform. Sure, an experienced cloud company will be able to hand-hold you to a degree, but you can't expect them to second-guess you, so at least devise a list of outcomes and targets you want to achieve from moving to the cloud. It will make your provider's task considerably easier and will result in you getting a far better final service.
Choose the best company:
Unfortunately, cloud computing is much like other areas of business and there are good and bad service providers. Of course, what makes one company good or bad is very much in the eye of the beholder, but it's still essential you do thorough research into firms before taking the plunge. At the very least, ask to see client testimonials and recommendations, but also consider their track history and experience with companies similar to yours. Also, don't underestimate the power of good rapport and whether you feel you can trust a firm.
As data is such an intrinsic part of most companies' operations these days, the relationship you have with your cloud provider will become more like a partnership – almost like they're a direct part of your team. You should instantly feel at ease with them and feel like they'll have your back through the good times as well as the bad.