All brands and businesses create websites to generate leads, making sales, and maximizing profit. But, how do marketers connect a newly launched website to its target audience? The answer is simple, SEO. It establishes a connection between a website and its target audience.
Search Engine Optimization allows websites to enjoy maximized visibility, increased traffic, and establish authority to win over search engine ranking algorithms. The most significant impact of SEO efforts is observed on the overall visibility and searchability of a website. Search engines, mainly Google, deploy highly sophisticated ranking algorithms and automated bots that rely on SEO efforts to determine website ranking.
A few years ago, minimal SEO effort and keyword targeting were enough to create a competitive website. But in 2021, it takes a combination of on-page and off-page SEO techniques to ensure marketing success and maximized visibility. Keep reading to explore the significance of SEO in your digital marketing mix.
Generating Organic Website Traffic
Organic traffic and search is the greatest strength of a business as its audience is actively engaging with its website. In 2021, there's a clear preference for organic traffic, and search engines associate authority with such websites. Organic search enhances the overall website performance alongside improving the buyer funnel.
Marketers prefer organic search as it aids in boosting lead generation and compelling users to complete their conversion to paying customers. Did you know that Google owns around 75% of the entire digital search marketers? Search engines like Bing, Yahoo, and Baidu exert influence, but Google defines the rules of the game.
It's crucial to combine creativity with technical SEO skills to win over the ranking algorithms of Google and YouTube. SEO technicalities and content creation will win over authority and credibility for your website. Being recognized as a reliable and valuable resource by Google is the key to generating organic traffic and search.
Winning Credibility & Authority
Marketers undertake SEO strategies to create user-friendly and interactive website experiences to hook potential customers and engage them with products/services. SEO serves as the foundation for an interactive and engaging user experience by optimizing content, images, and keywords.
Keyword research and link-building are SEO efforts that improve website discoverability and audience reach. In the long run, consistent SEO efforts allow websites to win over credibility and authority. A website is the heartbeat of a brand's digital identity, and SEO nurtures and enhances this identity.
Here are some popular SEO tactics to establish trust and credibility:
Generate high-quality backlinks
Maintain a user-friendly website design
Internal links to improve navigation
On-page optimization of content and design
Competitor's analysis
SEO does not work like a magic wand, and you will have to go the extra mile to establish authority for your website. It requires consistency and creativity as trust is not won overnight, but rather, it takes a lifetime of engagement. Websites build their authority with persistent, consistent, and innovative SEO efforts focused on offering value to the audience.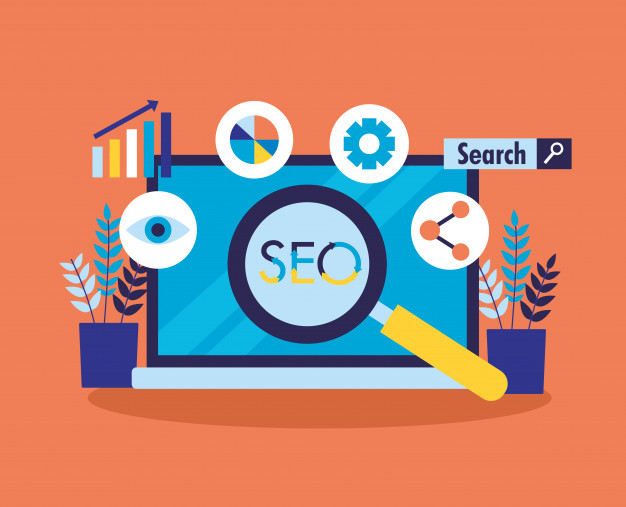 An Engaging User Experience
An interactive and engaging user experience is the first SEO metric a user will evaluate upon exploring your website. The website experience is of the utmost significance to prevent users from exiting your website and continue exploring. Google's bots closely observe websites that enjoy higher website engagement and high user exit rates. Naturally, these metrics will contribute to your overall search engine rankings.
All marketers and business owners aim to maximize visibility and enjoy organic rankings inspired by creativity and audience loyalty. But how can a website reach that potential? SEO marketing is a significant part of the journey. You see, Google's sophisticated ranking algorithms have metrics to evaluate the satisfying and dissatisfying user experiences.
Positive user experiences and higher engagement will generate authority and credibility for your website. For instance, adding high-quality videos and podcasts will compel users to spend more time on your website. On the other hand, page loading issues and bugs will drive users to a competitor's website.
Local SEO to Target Local Customers
Do you wish to increase walk-in traffic to your retail store or hair salon? Or perhaps, you want homeowners and business owners in your vicinity to hire your services? Either way, local businesses rely on local SEO tactics to target local customers.
It's pertinent to understand that we live and operate in a smartphone-crazy world. As a business owner and digital marketer, it's essential to tap into local search and traffic. As a small and medium-scale enterprise (SMEs), local search can help you boost traffic, user engagement, and conversions.
What does local SEO mean? It means optimizing all your digital content to target an audience from a specific location. Incorporating location-based keywords and nearby landmarks will improve your visibility and searchability. It will bring potential customers one step closer to buying and processing their transactions.
Local citations, backlinks from local business directories, and location-based listings can work wonders at maximizing traffic. Local SEO will help you connect with your target audience on a deeper, more personal level. Be sure to start by listing your brand on Google My Business to create a solid location-based SEO reputation.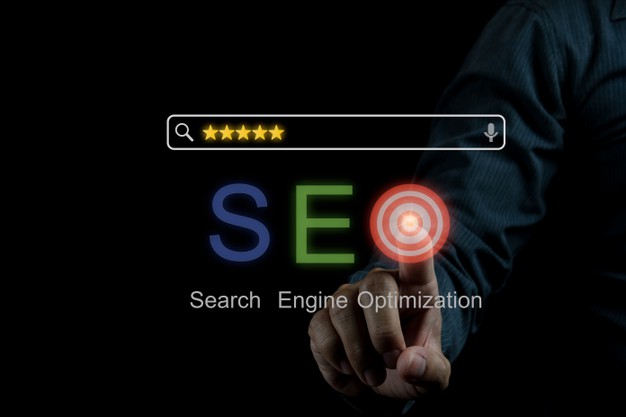 Boosting Lead Generation & Conversion
SEO has a profound impact on the buying process. What's the most significant benefit of online shopping for a consumer? Well, there are many advantages, such as performing research, comparing products and an endless variety.
SEO aims to facilitate consumer research, comparisons and capture consumer interest with attractive deals and coveted offers. Marketers direct SEO efforts to underscore the significance, reliability, and appeal of their products and services to create demand. Is your website visible in the search results generated for your target audiences' search queries? If not, there your website needs to boost its SEO and visibility to connect with potential customers.
You can achieve this by incorporating long-tail keywords and specific questions from user-generated queries. Local SEO will also help you connect with potential customers by answering their questions with informative responses.
Conclusion
It's crucial to stay abreast with SEO innovations and practices. Search engine ranking algorithms are rapidly changing, and SEO practices are continually upgraded and innovated. As a business owner, there's a growing pressure to adopt, embrace and leverage SEO innovations to maximize website visibility and authority.
Embracing SEO innovations will allow your website to stay competitive and sustain an advantage. Claiming a spot on the first page of search results is not your goal; maintaining that spot is your aim!