Spotify is a popular audio-streaming platform on which users can listen to copyrighted music and podcasts for free (or pay a subscription to remove ads). More people are using the app than ever before –  286 million as of 2020. Anyone can upload their content on the platform, or create playlists to share with their friends. To get more listeners, people use services such as streamoz. Although most people would not think to describe the platform as a social media app, there are numerous re
What is Social Media
The fundamental definition of social media is that it should be a web-based platform such as an app or a website, which enables people to communicate with each other and as a means of networking. Social media is not limited by the type of media that is being shared. For example, TikTok is an app that solely focuses on video-sharing. Twitter is based on text, even if links are shared via the app containing other forms of media such as audio and video. Often social media applications are intertwined. That is, posts on Facebook can automatically be uploaded to Instagram, or Twitter can be used to share a Spotify playlist. 
Collaborative Playlists
Music is not only subjective and a matter of personal taste, but it is also been historically part of the social networking of a culture. Sharing music or other audio is a common characteristic of every culture known to man (with the exception of deaf culture). Ever since the advent of recorded audio, people have been sharing audio tracks of songs, radio shows, religious texts, and lectures. Spotify users are able to share playlists and podcasts that they have listened to and enjoyed. There is even a feature within the app (since 2008) that allows users to 'collaborate' their playlists. This means that people can mark their playlist in such a way that friends can add audio tracks or podcasts to them. How far have we come, from the days of making mixtapes of your favorite tracks to share with your friends and colleagues? Nowadays, all you need is a click of a button and your playlist is shared. Better yet, you can have a playlist where multiple people contribute to choosing the tracks. There are multiple uses for such a feature, a common one is to create a workplace playlist such as for cafes and other establishments that allow music to be playing in the background. Also, at any event (such as a birthday party), instead of requesting music to be played, a collaborative Spotify playlist can be used and guests can queue their choices on their own.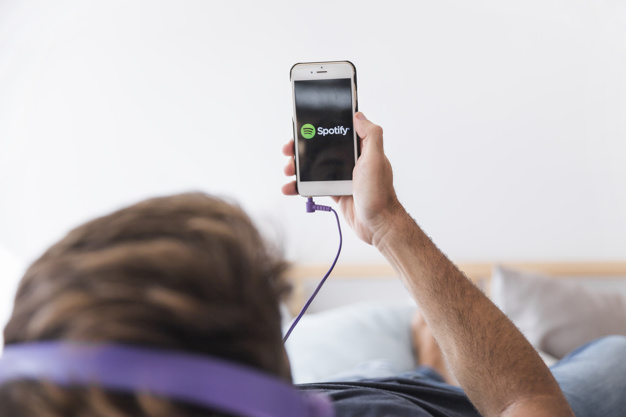 Influencers on Spotify
As with any other social media network, you would expect to find influencers. Aspiring DJs have massive followings on Spotify, where people listen to their curated playlists and suggestions for new music. Those with zillions of listeners can surely influence which music is 'hot' and which is not. Aspiring musicians can use these influencers are a marketing tool to make their music available to a larger audience. In this way, users can discover new music (from new artists) simply by following the playlists that are made by influencers. Some of these playlists have a large following and are usually working on multiple social networks simultaneously. 
Coordination With Other Social Media Networks

Users on Spotify can add their friends from other platforms such as Facebook or Twitter, to follow their music and podcast tastes. This is an integral part of social media, where sharing is exponentially enhanced by allowing inter-network coordination. Many influencers on other forms of social media are able to carry their reputation to Spotify simply and easily. All it takes is a link to their playlists on their biography page. There is also an option to 'embed' a playlist or artist to webpages, which is useful in adding audio to websites and social media accounts. 
As the app becomes more and more popular, there are bound to be new ways that users will think to communicate through Spotify. At the moment, it is already possible to share audio-streaming taste through the app and via sharing (on other social media) links to playlists on the app.